Three of the major challenges facing online teachers are time management, student retention and marketing. Through the Woodpecker app, we offer free help in all three areas.
The Woodpecker app immerses language learners in content designed for native speakers, by enabling them to immediately see the definition in their own language, of any vocabulary they don't know. It has many other tools for teachers and students and is free to download and free to use.
A key part of managing your time is the fast creation of good lesson plans. With Woodpecker you can easily identify a suitable video or news article, create a vocabulary list with foreign language definitions and publish a lesson plan accessible to the student inside the app.
Students study best with material that interests them. Not just in their lessons, but in their self-study times, they want to easily digest interesting content. With built-in bilingual dictionaries and other features, we reduce the frustrations associated with dealing with content designed for native speakers. This helps the student prepare for, and make progress between classes, improving your student retention rate.
You can publish your lesson plans in Google Docs or on a blogging platform like WordPress or Blogger. When you send your content code to your students, links to those documents and any other websites you would like to include, appear under your name (or whatever title you choose) in bookmarks.
Let us help you be more effective in your work! Contact us now at support@woodpeckerlearning.com
for a content code.
Time management – easy lesson plan creation
For students at the intermediate level and above, who are moving out of their textbooks and into content designed for native speakers, creating appropriate lesson plans can be time-consuming. First, you identify the student's interests, language needs, current level and objectives. With those in mind, you then find suitable videos and news articles to build a lesson plan around. However, the student can find the news reports and video links that you send to them to be daunting. If you build a lesson plan around news articles and videos in Woodpecker, it will be easier for them to understand the content. It is quick to also build a vocabulary list with definitions in their own language. You can then upload these materials to your blog or paste them into a Google Doc and they will automatically appear in the app for your students.
Making a lesson plan based on a video
You can get ideas for videos by looking at our blog posts or by looking through the search categories in the app for interesting channels. After the video has been chosen, open it in Woodpecker in portrait mode and go through the transcript, touching on the words that you think the student may need to learn. Then go to Word History, choose the words you want in the vocabulary list and copy them to an email, Google Docs or Google Sheets or export them as a file. If you send them as a file to your student, they can import them into their favourite flashcard system for study. To export your word history from the app, go to the DICTIONARY tab, touch the woodpecker logo in the top left and select the words you want to export.

Our export history feature costs around USD1 plus VAT (depending on the country of your app store) but if you contact us for a content code (which is multiple-use for you and your students), then we will also send you promotion codes (each of which is single-use) for this functionality, and it will be free to you and your students.
Next, go to the video in Woodpecker and share the video to yourself via email. You will receive a link that you can copy into your lesson plan. You can also use the YouTube link if you found the video on their app or website. When the student touches the link on their mobile device, the app will automatically play the video. Should you want it, the full transcript is available on YouTube's website. The YouTube video ID is contained within the link that you shared via email and you can use that to find the video on YouTube's website. 
Using this method we created a lesson plan for advanced learners of English based on a video from TED Talks featuring motivational speaker Dan Pink. The first link below leads to an unpublished Google Doc where you can set your settings for sharing and limit access to the lesson plan. However, you or your students may not want the hassle of logging in to access the file, or dealing with notifications from Google Drive when links are selected, in which case you should publish your lesson plans to the web. The second link is to a published Google Doc. We also have versions published on Blogger and WordPress.
Dan Pink: The Puzzle of Motivation – Unpublished Google Doc
Dan Pink: The Puzzle of Motivation – Published Google Doc
Dan Pink: The Puzzle of Motivation – Published on Blogger
Making a lesson plan based on a news article
You can follow the same procedure to create a lesson plan with a news story. The free version of our app has five English language news websites where our dictionaries operate for free. If you are teaching French or Mandarin then the app has four Chinese language websites where the dictionaries operate for free. For learners of Spanish and Vietnamese, there are three news websites. Pages outside these websites can be viewed in Woodpecker but to use the touch-sensitive bilingual dictionary requires an in-app purchase. However, given the huge amount of content on these websites, you should easily be able to find suitable content for your students.

Free News Sites for Language Learners
For learners of English, our free websites are NPR, BBC News, CBC/Radio-Canada, ABC and RNZ. To see the full list of websites where our dictionaries operate without making an in-app purchase see our Web Browser blogpost.
Build the lesson plan around your chosen news article and include the link to the article in your lesson plan. When the student opens the lesson plan and selects the link, the article will open in the browser inside the Woodpecker app. If you include any links to websites which are not included as one of the authorised bookmarks, then the page will still open, but the user will need to buy the web browser in-app functionality before the dictionaries can be used. Depending on the country of the app store this costs around USD15 plus VAT.
If the link to the story is inside a document which is open in Woodpecker, then touching the link will see the page open inside the app. However, if the link is inside an email or a document or blog which has not been opened inside the Woodpecker app, then the user will need to choose to share that link to the Woodpecker app. You can also share links from the YouTube app to the Woodpecker app.
Student retention – Satisfied students continue to study
Most online learners are adults or older students with limited free time. They often study in the evening when they have the least amount of energy available and can become tired quite quickly. If you go to the gym, you may end up tired but at least you will have an adrenaline rush to encourage you to go back the next time. Unfortunately, the brain doesn't have enough muscle to drive an adrenaline rush – studying just makes the student tired. Like the gym club worrying about renewals, online teachers need to find ways to get students to continue with their studies.
Often, progress in language learning can be measured by the number of hours spent studying. If the student is well prepared for lessons, does their homework and practices a lot then, they will make progress. If they make progress, then they will be happy and continue with their lessons. Success comes from providing interesting learning materials and ways to use them that don't leave the student tired and unwilling to study. With both of these issues resolved, students are more likely to spend the time needed to make the progress, that will leave them happy and wanting to continue their lessons.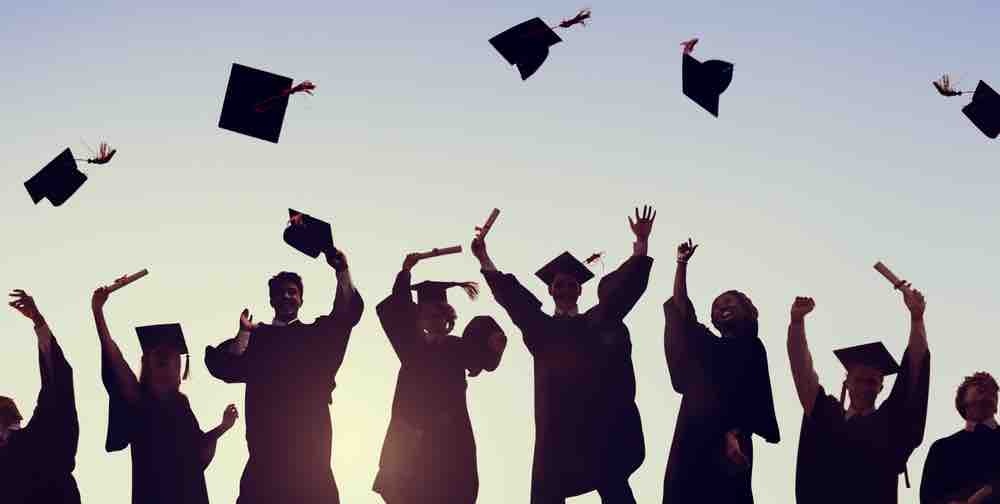 Two of the bigger sources of frustration while learning, are wasting time looking up new vocabulary and fiddling around with the buttons on a player to repeat content. Within the Woodpecker player, users have access to both built-in bilingual dictionaries and simple controls for jumping back a single sentence or five seconds. With free use of the dictionaries on eight major news websites and over 250,000 videos, there is no shortage of interesting content which is immediately available.
Improving listening skills with Woodpecker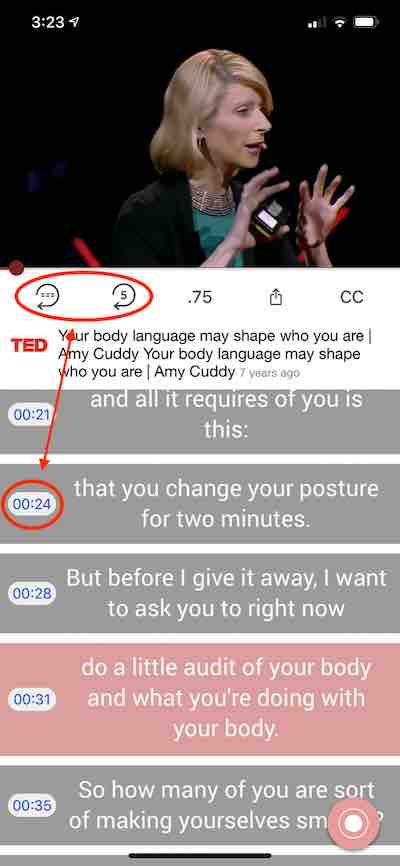 Many adult language learners sign-up with an online teacher to improve their speaking skills. The key to good speaking skills is good listening skills and the key to improving those is practice. However, it is hard for the student to move from the one to one conversational level they experience with their teacher to television and online video content designed for native speakers. Nearly every learner struggles with the ability to discern the differences between various words in a spoken sentence. It's one thing to know a string of words, but it's another to decipher them when part of a larger whole. Linguistic experts often emphasize the importance of learning phonological decoding or parsing skills for this reason; it's essential for students to learn to recognise the meaning of the sounds they hear, in order to effectively communicate.
Naturally, developing this skill set is no small feat. Micro-listening exercises, however, have been shown to be immensely beneficial. A micro-listening exercise is an activity in which the student has the opportunity to listen to small bursts of sound over and over again until comprehension is reached. The go-back-one-sentence button and the go-back-five-seconds button (circled in the screenshot to the left) on the Woodpecker player, combined with the built-in bilingual dictionaries, enable the learner to do this in the most effective way. You can also go to any point in the video by tapping on a timestamp in the subtitles. The student may also find it useful to slow down the video and this is done by tapping the button labelled .75 – it reduces normal playback speed by 25%.
Teaching with Woodpecker
We make available content codes to educational partners (schools and teachers, companies and trainers) with which you can distribute your lesson plans, show your name in the app and provide easy links to content where our dictionaries will then work for free.
All we need from you is a link to your website or blog and links to any Google Docs that you have created. In addition to the news websites where we allow free use of our dictionaries, you can nominate some more websites that you think your students would benefit from reading. There is no limit on the number of links to lesson plans that you can send to us.
Once we have these, we will send you back a content code to distribute to your students. The same code can be reused without limit by many students on many devices. We will also send you one-time-use promotional codes so that you and your students can export your Word History without needing to purchase that functionality.
If you have a content code, go to settings and type it in. After you have entered the content code, go to bookmarks in the web browser and you will see your nominated links. Our dictionary functionality will work on any HTML content within these. To delete a content code, just touch the "x" on right side of the bookmark title.
We have created this content code with sample content so that you can try the process: BbPCVX
We have also created a content code with lesson plans created especially for the Woodpecker app: cx13ef
Second language learners can study any subject in Woodpecker
Woodpecker is not just an app for students learning a language. It is also effective where the medium of instruction for another subject is not the student's mother tongue. Students at university can use it to help with their coursework. Companies can use it to distribute training material to employees and customers.
Learning materials can consist of web sites, Google docs, blogs or any other form of HTML text content. If you want to become one of our content partners please send us an email at support@woodpeckerlearning.com and we will get back to you.
Woodpecker Learning earns its keep by selling in-app purchases. We have a basic level of service which is free and then we offer additional features and services for payment. Neither teachers nor students nor companies need to buy these in order to use the app. You can still get a great user experience without them.
Woodpecker supports speakers of Chinese, French, German, Japanese, Portuguese, Russian, Spanish and Vietnamese learning English and English speakers learning Spanish, French, Mandarin and Vietnamese. We regularly add more language pairs.
Read this article in 簡體中文, 繁體中文, English, Français, Deutsch, 日本語, Português, Pусский, Español or Tiếng Việt.