Read this blog post in 簡體中文, 繁體中文, Deutsch, Français, 日本語, Português, Español, Tiếng Việt or Pусски.
Have you ever read something written by a teenager, only to find you couldn't understand a single word? You probably encountered English slang!
This strange variant of English is often difficult for native speakers to understand, not to mention students trying to master the language. Unlike the traditional rules of English grammar and syntax, slang follows rules of its own. Further complicating matters, slang is constantly evolving and it can differ greatly from one English-speaking country to the next. This makes it very challenging to get a good grasp on the concept.
Fortunately, learning to speak informal English doesn't have to feel like mission impossible. If you're ready to get your feet wet, jump in for a primer on English Slang 101. Learn how to identify slang, improve your own slang vocabulary, and memorise some slang terms to start speaking like a native in no time.
What is English Slang?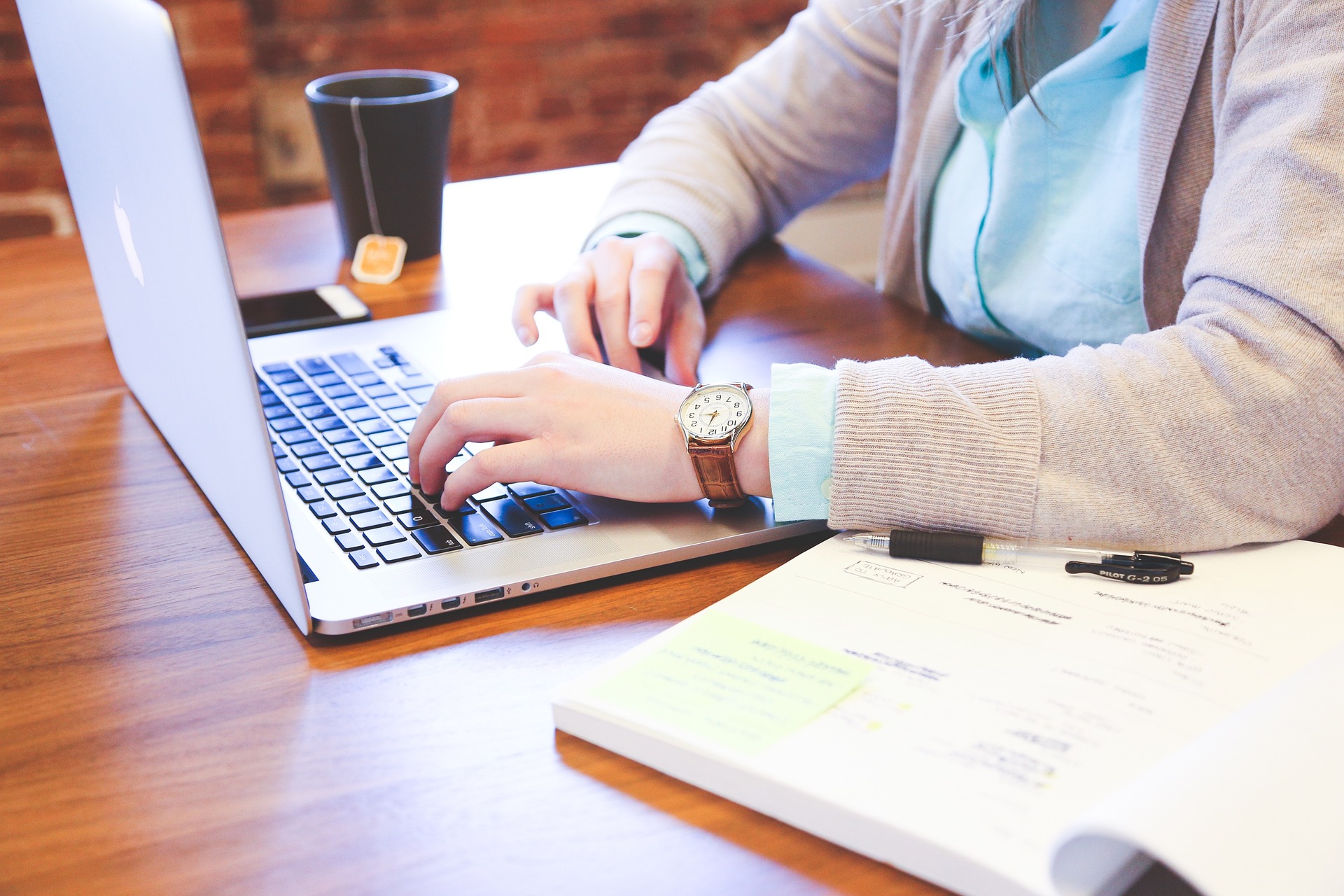 Slang is an informal type of English that includes numerous colloquialisms, acronyms, and newly created words. Particularly popular among young adults, this casual form of speech covers social media platforms, blogs, and other places on the web where users gather. You can also hear it in spoken between friends at school, in the streets, or in movies and television shows.
Teenagers often create their own slang words as a way to talk about private information in front of parents, teachers, and other authority figures. This way, listeners cannot understand the true intention of someone's words.
Additionally, slang includes abbreviations and word shortenings. These shortened versions of normal words may develop out of practicality alone. For example, the well-known acronym LOL was originally created because it was much easier to type than, "laughing out loud."
So, now you understand what slang is, but how can you learn how to understand it? Or better yet, how can you get started speaking English slang with your friends online?
Follow the simple tips below to get started.
How to Understand Slang
1. Consume "Everyday" English Online
Reading Shakespeare's greatest works or burying your head in the New York Times might be a good way to deepen your understanding of the rules of the English language, but most people you encounter won't speak English in this very formal voice. This is why it's important to carefully balance the different sources of English you use to learn the language.
It comes as no surprise that many people watch television shows to learn English. And hey, that's a great start! You can also find lots of great content from popular internet personalities, much of which is peppered with slang words.
2. Listen to Popular Music
If you're not already listening to English music, you should start immediately. Why? Learning English through music is a great way to build your oral comprehension, master new vocabulary words, and have fun at the same time. Plus, popular singers generally sing casual lyrics that mirror the way everyday people speak.
Why not find a pop artist whose sound you particularly enjoy? Then, you can listen to their latest album and try to decode what the singer says. If you get stuck, there are plenty of great English slang dictionaries online. Use one of these to master the foreign words.
3. Spend Time with English Speakers
If you spend time with English speakers, you will learn how to speak slang naturally. Of course, you may not have access to English-speaking friends near you, if you live in a country where people speak a different language.
Fortunately, the internet offers plenty of easy ways to meet English speakers. Why not join a social media network and make some new friends? Also, reading the comments on popular websites offers a great insight into the way English speakers interact with each other. Of course, beware of the trolls!
Learn these 14 Common Slang Words
So, you know how to start learning English slang words, but you still feel stuck? When all else fails, memorisation should help you get comfortable with English slang. The words listed below include some of the most popular English slang words. Do you recognise any of them already?
1. Awesome
Let's start with an easy one. Chances are better than not that you have heard the word in English in television shows and movies. Awesome means amazing. For example, "I went to Disneyland with my family. It was awesome!" In other words, you traveled and had a great time.
2. Freaking
Many people use freaking as a less offensive version of a curse word. Freaking provides emphasis in a sentence, highlighting the intensity of the word it precedes. An example might include, "I am freaking sad I didn't see you!" (I am really sad.)
3. Chill or Hang Out
To chill or hang out simply means to spend time with someone. In fact, these words have even spawned new slang. You might be familiar with the term, "Netflix and Chill," which many people use in the dating world when they want to invite someone over to watch a movie and spend the night together.
4. Knackered
Knackered comes from the United Kingdom, where it means "sleepy" or "really tired." If you are "really knackered after an exam," you want to come home and collapse from exhaustion.
5. Savage
Savage is a newer slang word for actions that seem particularly harsh or cruel. If your boyfriend or girlfriend dumps you with a text message, your best friend might respond, "Whoa. That is totally savage!"
6. BAE
BAE, pronounced "bay," stands for "before anyone else." Many friends use this word to describe one another. "Do you know Sarah? She's my BAE." People often use BAE as a caption for their photos or as a term of endearment with one another. "Hey BAE!"
7. Fam
Family is a common word that most all English learners understand. Fam is a slang term that comes from family. Many people use this word to describe their closest friends. For example, "I went to the mall with the fam earlier today."
8. SMH
SMH is another acronym. This stands for "shaking my head," and most people use it in text messages or on the internet to express dismay when something bad happens. "Did she really say those mean things to you? SMH!" In other words, that is not cool!
9. Salty
Much like the tangy bite of a salty piece of food, the word salty describes someone with a lot of attitude. You might use this word to describe someone who is really angry about something that happened. "I just talked to Megan on the phone. Her dad took her car keys and she is salty!"
10. BRB
BRB dates back to the late 90s, when people would use this term while chatting online. It simply means be right back, and people might say it when they need to leave a conversation for a few moments. Unlike many slang words that have changed with time, BRB is still a classic and frequently used.
11. On Point
If something is "on point," it is awesome or amazing. People often use this expression to give a compliment: "Daniel, your new haircut is on point." You might also hear, "on fleek," which means the same thing: perfect, incredible, or so cool.
12. Slay
Slay is a funny word people use to suggest that someone is doing an awesome job. "Did you see Tom play basketball this weekend? He was slaying it on that court!" Other similar expressions include "to rock it" (He rocked it!) and "to kill it." (He killed it!)
13. IMO
IMO stands for in my opinion. You might also see, "IMHO" (in my humble opinion.) Many teenagers use this acronym when expressing an unpopular idea or something bold. Again, you will generally see this slang term used on the internet. For example, "IMO, you should stop talking to her."
14. Shade
Shade is an insult (sometimes called a "dig" in slang) made against someone else. When someone says something rude or mean about someone else, they "throw shade," while people who often gossip about their friends are called "shady."
Are You Feeling Lost?
Phew, English slang is really confusing, isn't it? If you read through that list and feel totally lost, don't despair! Plenty of native English speakers won't understand these words, and it is perfectly okay if you don't recognise them in everyday speech. Learning slang is a great way to improve your English skills, but you should think of slang as a fun bonus. Learning slang words is a fun way to go deeper in your English studies, but it isn't essential for you to reach fluency.
Do your best to spend some time getting acquainted with casual English. The more time you spend interacting with English speakers, the better your slang will become. And one day, you too will slay as you chill with your fam and throw savage shade. 
Looking for more slang inspiration? Catch up on popular content from people like Tyler Oakley or watch slang-filled videos on the REACT channel, all in the Woodpecker app!